HARMONY: A Wellness Center

HARMONY: A Wellness Center and our hypnotherapy school, Harmony Institute of Certified Clinical Hypnotherapy (HICCH), were founded on our belief that every human being possesses an innate healing power that can be activated to truly create miracles in our lives. 

We are here to help you…all you have to do is to take the first step and call us or click the "contact us" link. Every person is an individual to us and we take great care to listen and understand each client's and student's needs. 

 Choosing happiness is the greatest gift we can give ourselves and the greatest healer for the body, mind and soul…and it is achievable!

     * * * * * * * * * * * * * * * * * * * * * * * * * * * * * * 

Reiki Sessions, Classes and Workshops

 Certified Clinical Hypnotherapists  

Life Counselors

Holistic Nutrition Consultants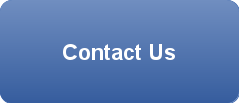 HICCH 

Harmony Institute of Certified Clinical Hypnotherapy